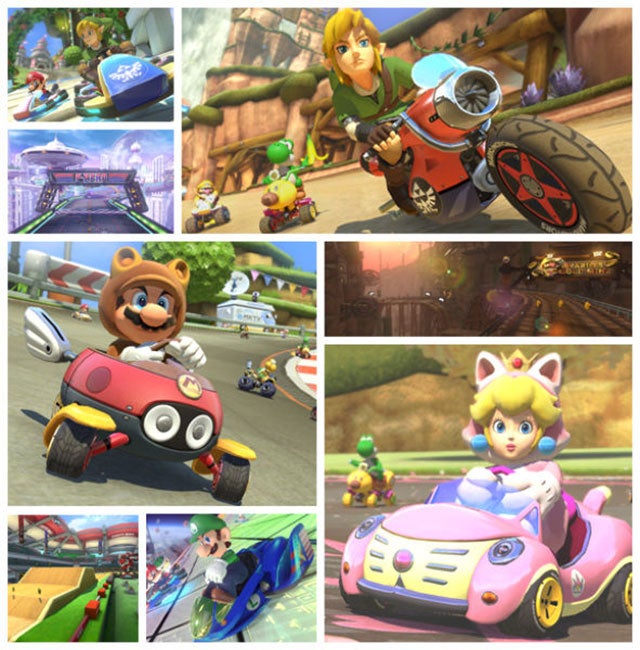 Nintendo has made an unanticipated announcement overnight with the confirmation that two additional Mario Kart 8 DLC packs will be released in the coming months with a series first of characters, tracks and vehicles from outside the Mario universe.
Link is finally joining the roster, as well as Isabelle and the Villager from Animal Crossing, and a few familiar faces from Super Mario 3D World are also being introduced (Dry Bowser, Tanooki Mario, and Cat Peach). Some of the new vehicles have been announced, including F Zero's Blue Falcon.
Each DLC pack will cost $10 will include 3 additional racers,  four vehicles and 2 new cups with 4 courses each. The two packs can also be bought together for a discounted rate of $16. As a special bonus for purchasing both DLC packs you will also receive 8 new colours for Yoshi and Shyguy. Preorders open today, and if you do preorder both packs you can use the new Yoshi and Shyguy characters immediately.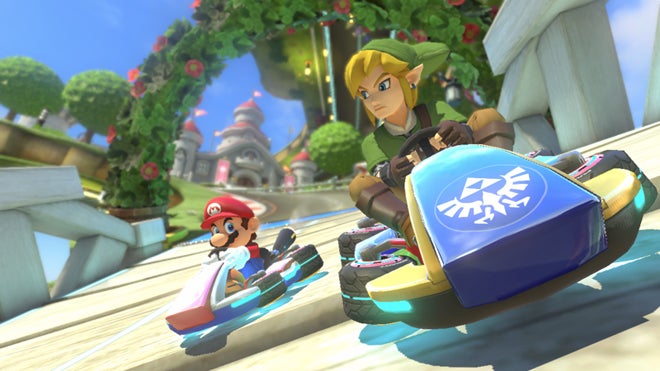 The Legend of Zelda themed pack comes out in November and introduces Tanooki Mario, Cat Peach and Link, as well as the new courses and vehicles. The Animal Crossing DLC pack will be then be released in May 2015 with Villager, Isabelle and Dry Bowser, and the other new courses and vehicles.
This certainly is an exciting time for Nintendo, and leaves many possibilities for new characters and courses when Amiibo launches later this year.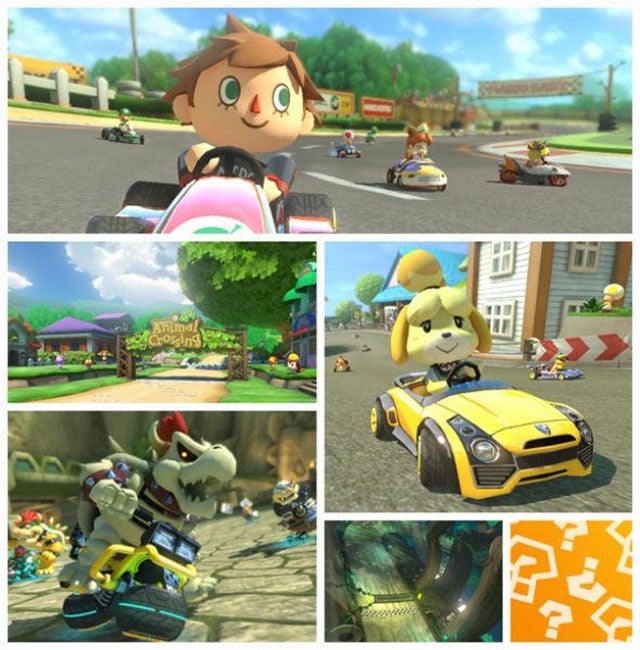 ---
---