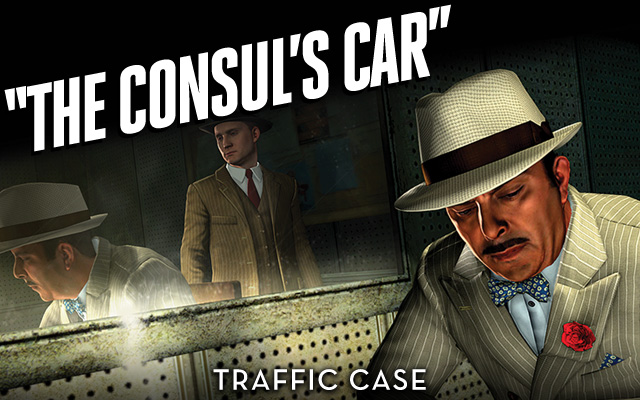 "The Consul's Car" Traffic case for La Noire is now available worldwide for download on the PS3. Following the discovery of an abandoned luxury car, without number plates or an owner, players uncover a mysterious link to the Argentinean consulate of Los Angeles.
Although this case has already been made available to North American Playstation 3 owners, playstation owners worldwide can now purchase the DLC pack for $4.00. However there is disappointing news for Xbox Live gamers (like me…arghh), the case for now is a PS3 exclusive. Rockstar games are trying to make this case available to Xbox Live, but for now its still a PS3 exclusive. Also its important to know that this case needs to be bought separately even if you purchased the "Rockstar Pass."
Great news for Playstation 3 gamers not so much for Xbox Live gamers.
Picture courtesy of http://www.rockstargames.com/newswire
---
---